Goals
What teachers can expect from their students by using this product.
Increased student engagement
Practice more
Actually do theory, sight reading & scales
Increase confidence in performance
Achieve higher marks in exams, eisteddfods & other marked events
---
Benefits
What teachers, students & parents get out of it.
Easy to login from anywhere
Parents have full visibility of their child's progress
Fully customizable
Log student progress each lesson as they play
Desktop & tablet compatible (smartphone coming soon!)
Easy to use
Rewarded for their hard effort
---
Achievements
Award your students for their hard effort.
Keeps the students motivated because they see the progress they are making
Rewarded points for their efforts
Small effort with small payoff
Gives student bragging rights for harder to achieve awards
---
Challenges
Challenge your students to strive for excellence.
Long-term goals which the student can achieve
Encourage students to push themselves and achieve much more
Counting a longer term achievement
Rewarded points and coins for their efforts
Bigger effort with bigger payoff
Gives student bragging rights for harder to achieve challenges
---
Rewards
Reward your students to give them a reason to work hard.
Students can redeem prizes for coins they have earnt
Gives students incentive to actually earn points and coins
Many different physical & virtual prizes to choose from
Gives student something to show off for their hard effort
---
Leaderboard
Compete each student against each other to encourage friendly competition.
Students can see their efforts with relation to other students
Personal leaderboard
Team leaderboard
At the end of a term the winning team members take home a trophy for a week
At the end of a year, the top students and top team get trophys to keep
---
Games (COMING SOON)
Entertaining games which students can play to learn about theory.
Contains all theory learning material from preliminary, level 1 through to level 8
Interactive games which will unlock as the student masters the theory elements
Many different themes to the games which will keep the games fresh & new
Practice mode will help students identify where they are going wrong and how to improve
Completing games successfully will earn points, coins & even rare prizes!
Pricing
We are still considering a reasonable pricing model that will cater for all of our user base.
Please sign up to try our closed beta test and give us feedback so we can make something which you think is reasonable & affordable.
We hope you enjoy the product as much as we enjoy making it!
About us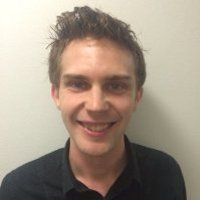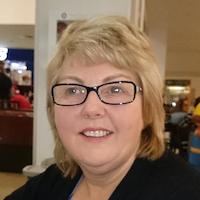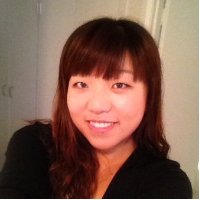 ---
This website was lovingly made using Bootstrap, Bootstrap-datepicker, Chart.js, Glyphicons, jQuery, lodash, Parsley, PubSubJS, Select2 & SpinKit
Have a question for us? Pop it down below along with your details so we can contact you shortly.
---
Please register and enter your beta key below.
Signup to beta here!
You are one step away from getting into an exclusive closed beta.
Send an email to beta@music-mate.com.au with your contact details to be included in the beta.
Practice Results
7 days practice: 42%
6 days practice: 28%
5 days practice: 28%
less than 5 days practice: 2%
Exam Results
A+ High Distinction: 21%
A Distinction: 42%
B+ Credit with merit: 15%
B Credit: 10%
Eisteddfod Results
Gold medals: 33%
Silver medals: 28%
Bronze medals: 16%
Hon Mention: 16%
Trophies: 5%
These results were taken from Heather Lucas private music teaching - 2014, 40 students
---
Testimonials
What parents have said in a recently conducted anonymous survey (2014):
"Thank you for designing it. I only wish I had something like that when I learnt many years ago."
"My child loves music. The rewards system and website are awesome and definitely do keep the motivation up."
"Children love competition and enjoy working towards a reward. This website helps to channel that desire towards their learning. The website is an excellent tool for students to monitor their individual and team progress."
"The website is very easy to use and both parents and students can keep track of their progress. Being rewarded for performing is an excellent thing as the ability to perform in front of others is a great skill."
"My child has been greatly motivated by the leaderboard and coin system. He regularly checks the website and gains encouragement."
---
What students have said in a recently conducted anonymous survey (2014):
"The website is a fun and creative way to get students to practice and to recognise their achievements."
"The website has increased my willingness to practice scales, pieces and do more concerts."
"I like the website because I can look at what to work towards and how I compare to others."